Once we had an original Roland TB303. The legendary, epic and sought after bassline from the 80'ies.
… Wich we eventually sold. Stupid!
The longing for a new TB303 have been grinding for some years now, but they doesn't excactly grow on trees anymore. And the prices has sky rocketed. Therefor, we were delighted when Roland recently released their new TB03, the updated clone of the 303, with all the old bells and whistles – and some new dings and dongs. We of course had to have one!
We're really really looking forward to play with this little fellow in the months to come. Stay tuned!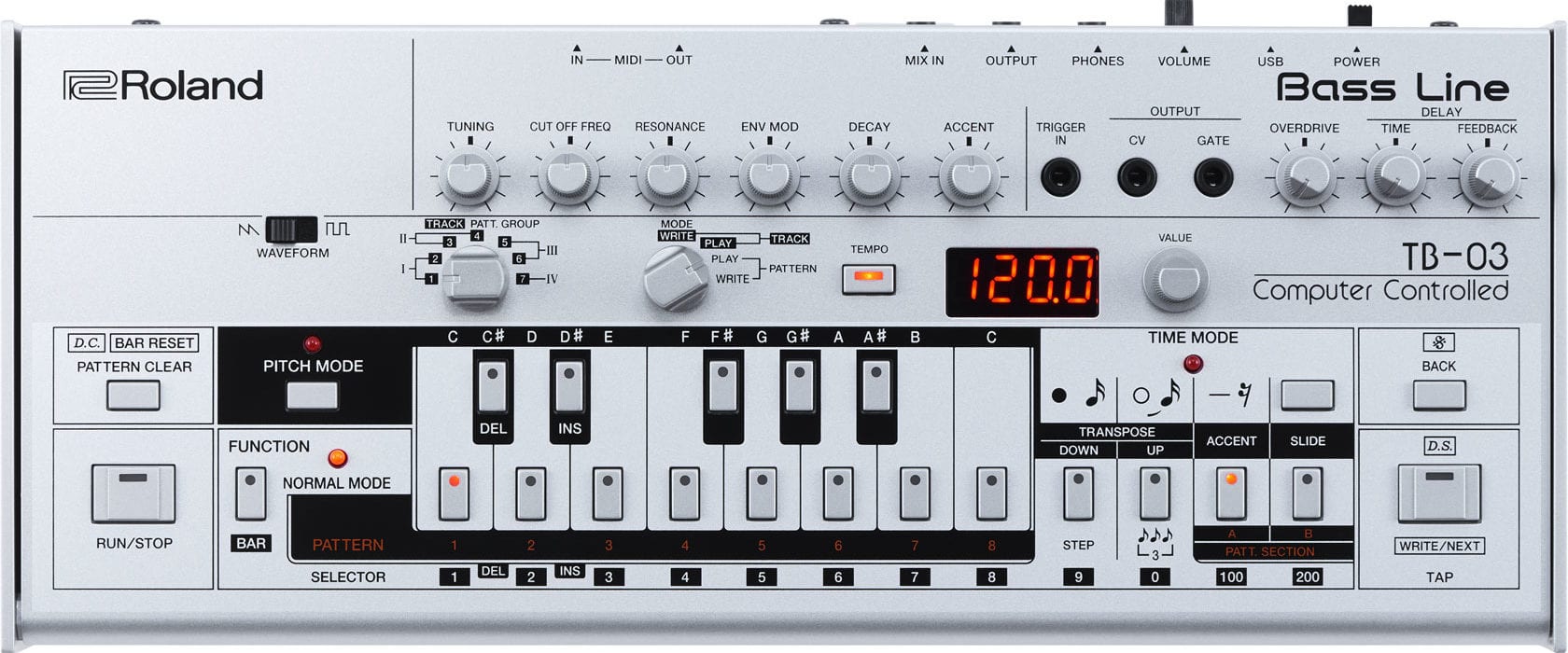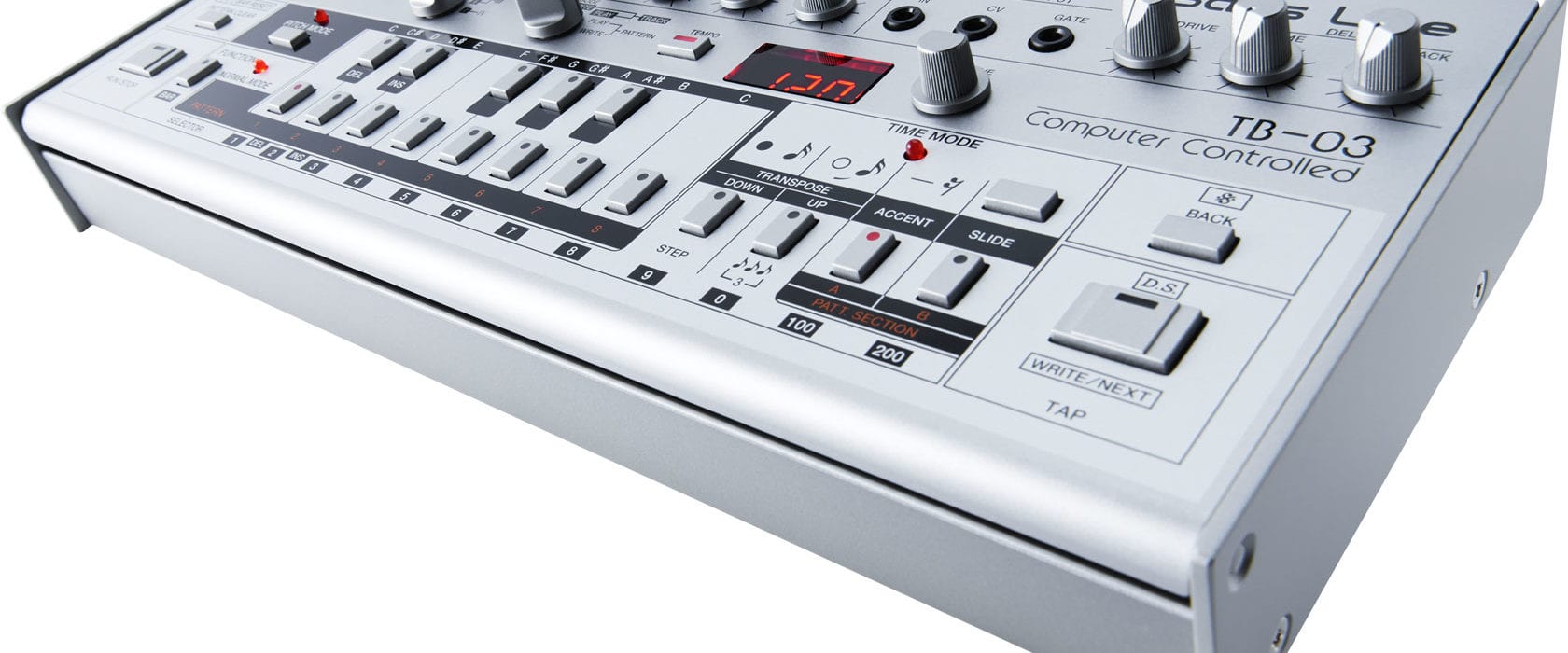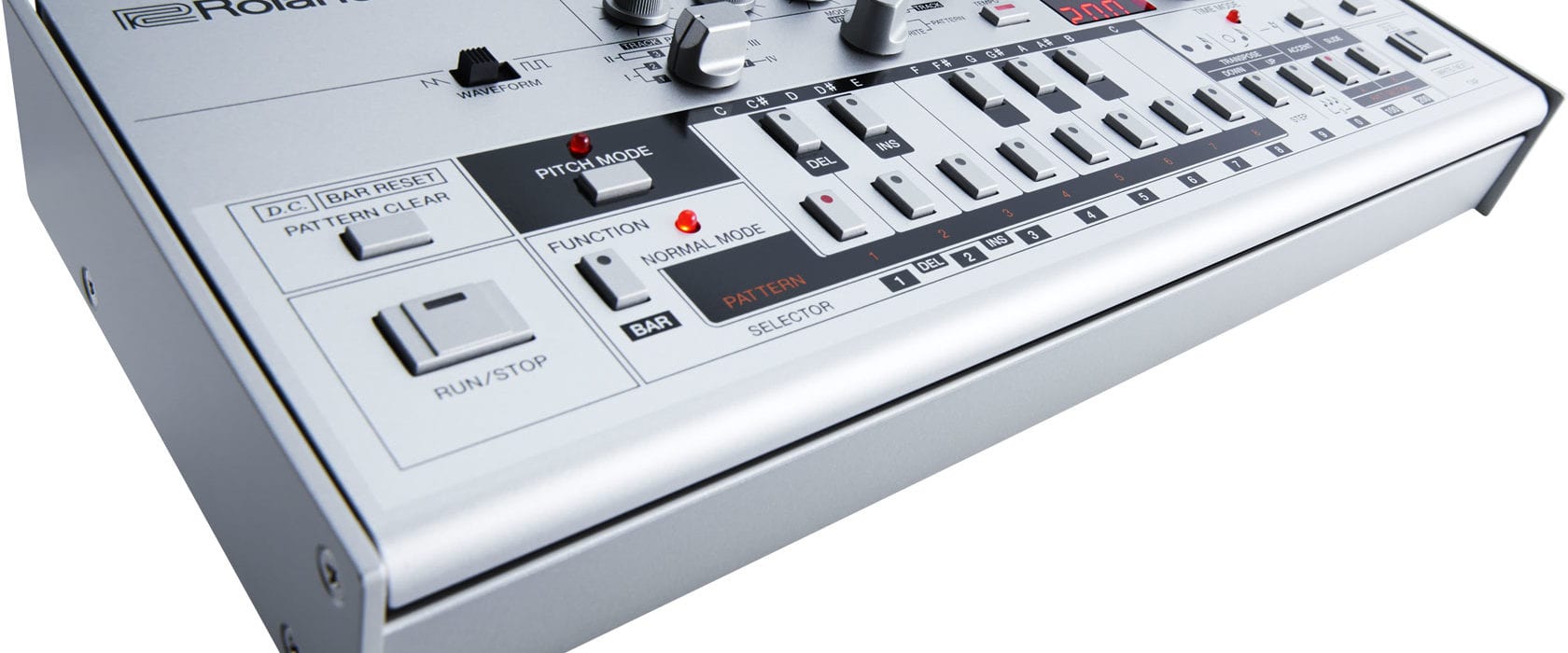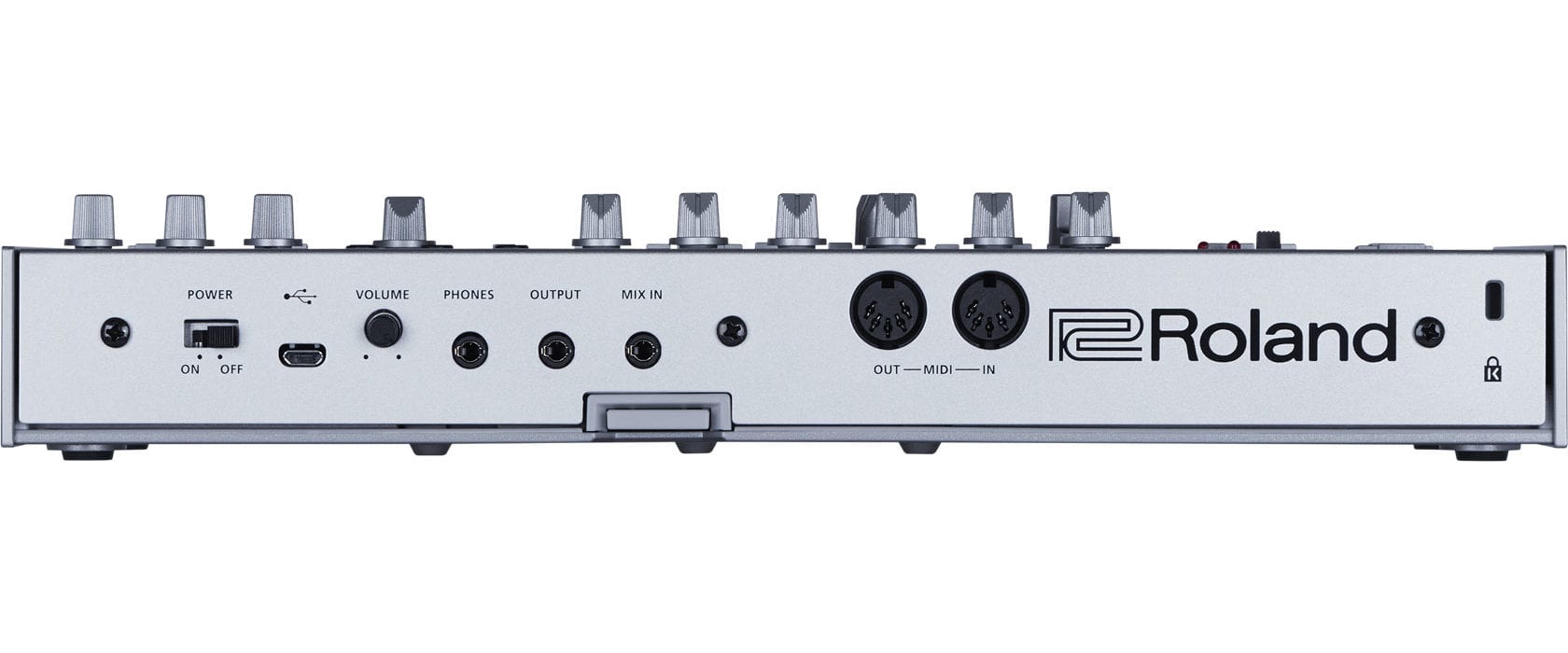 The battery-powered TB-03 is a direct descendant of the famous TB-303 Bass Line Synth. The layout and controls are unchanged, so it works just like the original. It sounds like it too, thanks to Roland's advanced ACB technology that recreates the hypnotic liquid grooves of the magic silver box. But the new TB-03 goes even further, with several enhancements not found on the original model. The four-digit LED display makes programming easier and more accurate, while overdrive and delay effects let you unleash a twisted, tribal wall of sound to send the crowd into a frenzy. Back in the studio, the TB-03 can send control information via MIDI or its USB port, the latter of which also functions as a audio interface.